Radars on both sides of the rear bumper search for vehicles that enter the Quoris' blind spot, and a 'warning triangle' on the left or right side view mirror glass illuminates to alert the driver to the encroaching danger.

For improved safety during highway cruising, a forward-facing camera triggers visual and audible warnings if the car leaves the lane without a turn signal being given.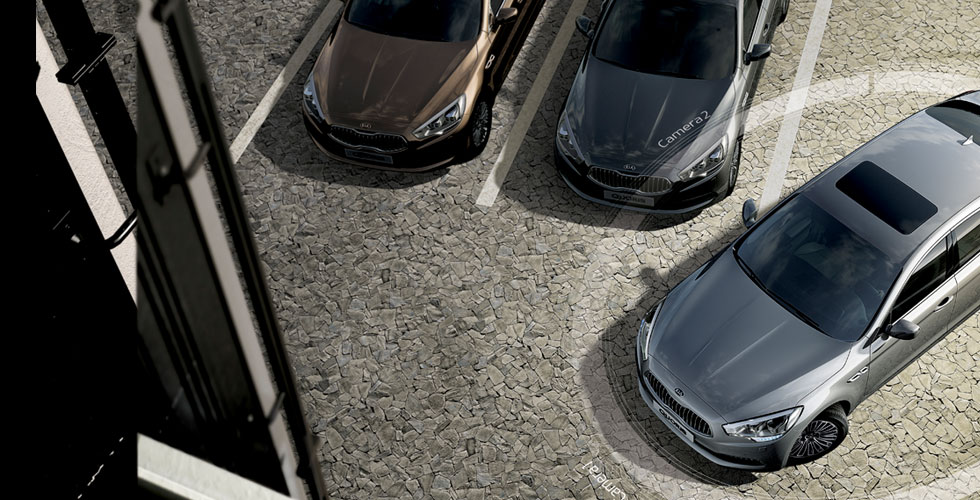 In addition to high-tech radar and sensor technology, Quoris is equipped with advanced camera systems that aid in promoting both safety and convenience in numerous situations for stress-free driving enjoyment.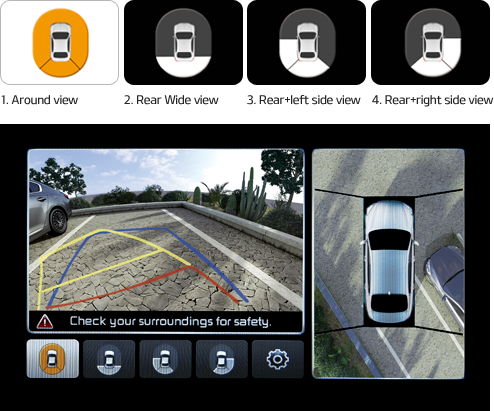 Four cameras located at the front, sides and rear of Quoris provide a 360-degree, virtual bird's eye image of the car's location on the display monitor. In conjunction with PGS (Parking Guide System), which uses a steering wheel angle sensor and a rear-view camera to show the predicted trajectory of the vehicle, AVM enables safer and more convenient parking.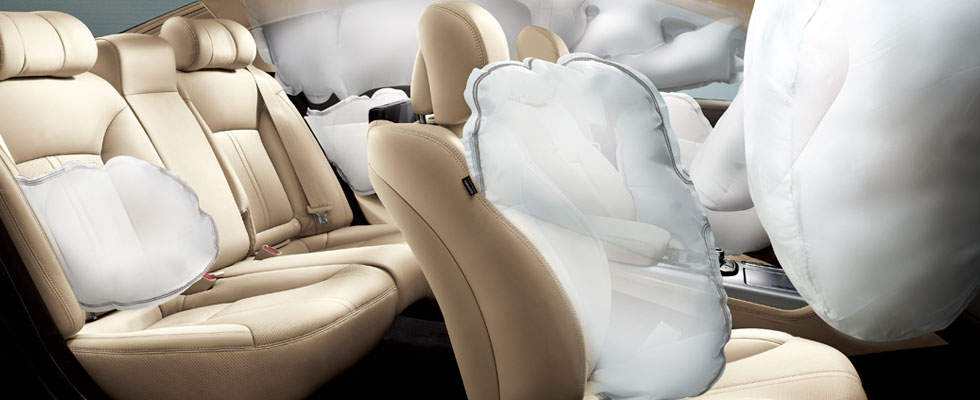 Quoris provides an exceptional level of protection from the impact of collisions for all occupants thanks to dual front, twin front seat side and full-length curtain airbags, plus twin rear seat side airbags and a driver's knee bag. An intelligent airbag mechanism ensures deployment at an appropriate pressure based on the intensity of the collision to prevent excess injury.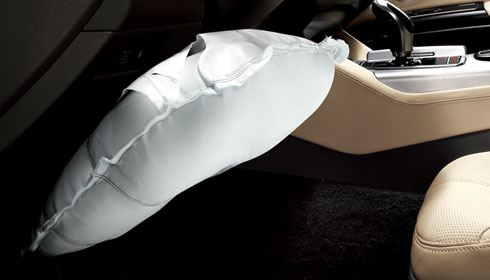 In the event of a crash, the driver's knee airbag deploys to prevent injury to the lower body by offering extra protection for the driver's legs and feet from impact with the steering column and instrument panel.